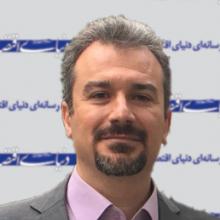 Mohamad Mokmeli
Faculty Member of School of Metallurgy & Materials Engineering of University of Tehran
The application of different kinds of steel products in other industries made steel and related industries a major industry. These products are used as raw material or in the manufacturing of industrial facilities and...
May 9-11, 2022
Olympic Hotel, Tehran, Iran
تخفیف ویژه
Discount
The significance of different kinds of non-ferrous metals such as copper, aluminum, lead, zinc, gold, etc. in the base and strategic industries is evident to everyone. However, it is worth mentioning that profitability in these fields...
March 7-9, 2022
Olympic Hotel, Tehran, Iran
تخفیف ویژه
Discount